Our People
Our people are very important to us, as is making certain we provide you with quality professional financial advice. Below is a short biography for each of our colleagues together with their contact telephone number. For further contact details please see our "Contact Us" page.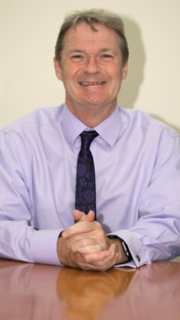 Martin Warren, Director
Martin was born and raised in Devon and entered financial services direct from college. He has been assisting and offering financial solutions for new and existing clients for over 30 years. Martin's expertise lies in dealing with high net worth clients and provides advice to businesses throughout the country.

Martin has been married to Linda for over 30 years and has two grown up adult daughters and 3 grandchildren. When not chasing the grand-kids around, Martin and Linda have a passion for travel and enjoy visiting France and far flung locations.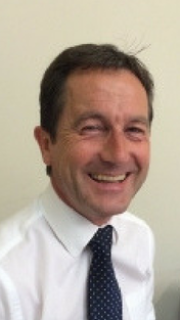 Roger Parker, Financial Adviser & Practice Manager
Tel.
01626 853500
Email.
roger.parkermpwarren.com
Roger has been with the practice since 2013. His career began in financial services over 20 years ago and has worked in a number of roles for major insurance companies, banks and building societies before making the decision to move to a smaller firm that would allow him to offer a more personal and bespoke service to clients.

Roger offers financial planning in a straight- forward and effective way whether it be for retirement, investment, protection or mortgage lending.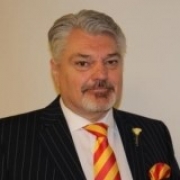 Andrew Jones, Business Development Manager
Tel.
01626 853500
Email.
andrew.jonesmpwarren.com
Andrew joined the Practice 18 years ago and has over 20 years' experience in the Financial Services industry. He enjoys giving a very personal service to a select number of clients, whilst also representing the Practice as its Business Development Manager.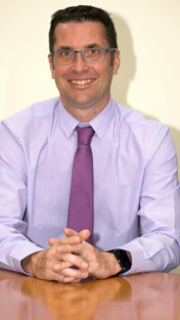 Steve Lewis, Associate Financial Adviser
Tel.
01626 853500
Email.
steve.lewismpwarren.com
As a full financial adviser, Steve has been helping clients for over 16 years in all areas of finance, advising a mixture of private clients, corporate clients and Trusts, and is currently studying towards gaining Chartered status. As a Specialist Investment Adviser he is able to provide the highest level of advice on a wide range of investments and pensions, together with providing bespoke Inheritance Tax Planning and offshore investment solutions. Steve is also able to help manage and provide expert advice to employers on Group Pension Schemes, on SIPPs and investments within SSAS Schemes. In addition, he can assist you with any mortgage, Buy-to-Let or Commercial Finance funding requirements you may have.

Married with two energetic children to entertain, Steve is usually found bouncing around with the kids on the trampoline, off with them on a muddy adventure, playing football or mountain biking through Haldon Forest!... and on the rare occasion, on the golf course!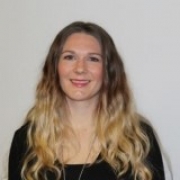 Gemma Forte, Financial Adviser
Tel.
01626 853500
Email.
gemma.fortempwarren.com
Gemma has been with the firm since 2006 and can advise in all areas of financial planning including Mortgages, Protection, Investments and Pensions.
Gemma is an accomplished snowboarder and mountain bike rider, when not in the office, most of her spare time is now taken up watching her 2 boys on their bikes and boards.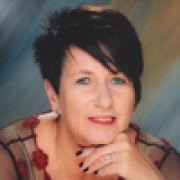 Tracy Salter, Senior Mortgage Adviser
Tel.
01626 853500
Email.
tracy.saltermpwarren.com
Tracy has been with M P Warren & Associates since 2010 and she specialises in mortgage advice, protection and general insurance. Tracy has previously worked for a National Bank for many years in various roles, again specialising in mortgage advice for the last 15 years. Tracy provides a comprehensive and practical approach, taking time and care and always being prepared to go that extra mile. She enjoys getting to know her clients and helping them to buy their dream home and then making sure that they keep it by putting the appropriate protections in place. Tracy's approachable personality allows her to build rapport with clients in a short space of time, gaining their trust, which then goes on to ensure repeat business and regular referrals.

In her spare time she likes to spend time with her friends and family, going to the gym and cycling. Tracy is also a keen Rugby fan and can be found at Exeter Chiefs most Saturday afternoons!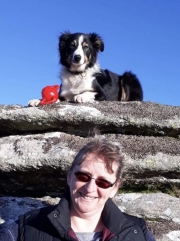 Karen Corbett, Mortgage Adviser
Tel.
01626 853500
Email.
karen.corbettmpwarren.com
Karen has been a mortgage & protection adviser covering Devon for the past 10 years so brings both Experience and knowledge to the team. Her experience includes both residential mortgages & BTL's, covering both individual and portfolios. Karen has worked for both Corporate and Independent companies, however was keen to get back to her roots in Chudleigh where she was brought up.
In her spare time Karen work on her partner's farm in Cornwall and is not afraid to drive the tractors to help with the baling in the summer & feeding the cattle in the winter. She also loves her animals and is a keen horse rider & has a collie called Woody who loves to think he can herd the cattle & 2 cats! Karen lives in Chudleigh which is her home town so she remembers when the office used to be Aggetts fruit shop.

With a wealth of experience of helping people with their financial needs. karen is committed to providing every client with a friendly and efficient service. We are confident that you will be happy to refer karen to your family and friends.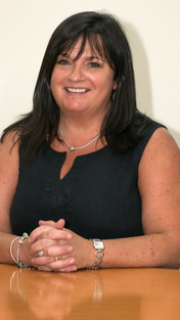 Sara Williams, Head of Administration
Tel.
01626 853500
Email.
sara.williamsmpwarren.com
Sara joined the practice in 2007 and is Head of Administration for the practice. Sara is responsible for managing the reception team, implementing and maintaining procedures and administrative systems to ensure a smooth running practice.
Sara also works very closely with the advisers and the senior management team by providing all aspects of administration and marketing support. Sara has proven to be invaluable at maintaining and developing new and existing relationships with financial intermediaries and clients. When not in the office, Sara enjoys spending time with her family and friends.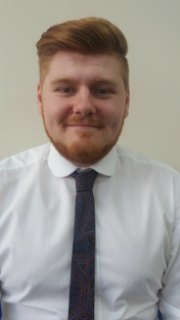 Adam Jones, Financial Adviser
Tel.
01626 853500
Email.
adam.jonesmpwarren.com
Adam joined M P Warren & Associates in 2016 and qualified as a Financial Adviser in 2018. Adam can provide advice in all areas of financial planning. Adam is currently studying to become a Chartered Financial Planner. Outside of the office, Adam plays a variety of sports, most notably football.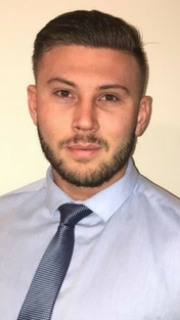 Reece Lakeman, Mortgage Administrator
Tel.
01626 853500
Email.
reece.lakemanmpwarren.com
Reece joined M P Warren & Associates in 2017 and works as an administrator to the mortgage team. His role involves processing of mortgage applications, administering new business cases from application through to completion using electronic and online systems; creating documents, updating databases, and collation of data. Reece has a keen interest in going to the gym, watching and playing rugby.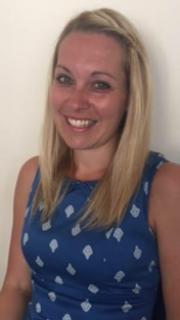 Karen Halsey, Financial Services Administrator
Tel.
01626 853500
Email.
karen.halseympwarren.com
Karen joined the team in 2015, previously she has worked 10 years in the financial services industry. Karen's main responsibilities are providing administrative support to a team of advisers and their clients. Her role includes analysing and gathering client information & data, new business submissions and a variety of administrative tasks. Karen strengths are her efficiency and attention to detail, together with a personable and friendly approach which is a perfect fit for the role.

Karen is also working towards completing her Diploma in Paraplanning, and she enjoys keeping up to date with the industry. Out of the office, she loves spending time in the great outdoors with her family.
Becky Hill, Receptionist
Becky has been part of the reception team since 2015. She is one of the first points of contact for clients and is also involved with the the day - to -day running of the office. Becky's friendly personality ensures that all our clients are given a warm welcome over the phone or in person.

Becky has lived in Chudleigh for 15 years, she enjoys spending time with her children and can often be seen running around the village at speed!

Anna Zaleski, Marketing
Tel.
01626 853500
Email.
anna.zaleskimpwarren.com
Anna has been with the practice since October 2016 and works closely with Sara regarding all the marketing for the practice. Her main roles include the development of marketing collateral, implementation of campaigns,managing the website and social media platforms.